Chin Sculpting in Kenosha
Junith M. Thompson, M.D. SC
Non-Surgical
Chin Sculpting & Contouring

in Kenosha
Have you considered chin sculpting in Kenosha to take care of your stubborn chin fat? Here at Affordable Beauty, we are dedicated to helping people reach and maintain their weight loss goals in a safe manner to optimize overall health. However, we recognize that even with diligent diet and exercise, you may still be left with stubborn areas of fat that you just cannot get rid of. When your efforts don't provide the final results you want, it can be frustrating. SculpSure is the solution! It provides safe, non-invasive laser treatment to remove stubborn remaining fat and can give you a body that reflects your hard work and effort. An attachment to the SculpSure body contouring system targets fat under the chin, resulting in a more contoured, defined jawline. Contact Affordable Beauty today to see how we can help you achieve your health and beauty goals.
Frequently
Asked Questions
Are WarmSculpting Profile Treatments For Under the Chin Right for Me?
WarmSculpting Profile treatments are ideal for people with stubborn fat under the chin, particularly those that seem resistant to dieting.
How Many Treatments Will I Need?
Every patient is different! Most patients see the best results when they have a series of treatments. Want to know more? Contact us and we can help guide you in selecting the treatment plan that is right for you!
What Should I Expect During The Treatment?
Most patients feel intervals of moderate heat and relief intermittently through the treatment, which is generally well-tolerated.
How Long Before I Can Resume Normal Activities?
There is no recovery period or downtime with chin sculpting treatments, so you can have the treatment and return to normal activities immediately.
When Will I See Results?
Patients may start to see results as early as 6 weeks following treatment as the body begins to eliminate the destroyed fat cells, with optimal results usually seen at 12 weeks.
Call Now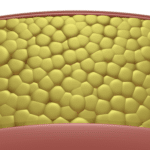 Laser targets and heats fat cells under the skin without affecting the skin's surface.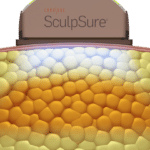 The SculpSure technology raises the temperature of fat cells, damaging their structural integrity. Contact Cooling stays on throughout the treatment, which keeps the skin safe and comfortable.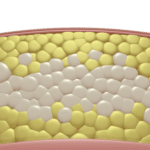 The damaged fat cells are removed naturally from your body through your lymphatic system.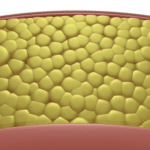 Once the fat cells are removed from your body they cannot regrow.